Book your hotel through WEFTEC's ONLY Official Housing Vendor!
Convention Management Resources, Inc. (CMR) has managed WEFTEC hotel reservations on behalf of the Water Environment Federation (WEF) for more than 15 years. WEF does not authorize or endorse any other housing service or independent broker.
View a list of official hotel partners for Chicago in 2019, including negotiated rates.
↓ Scroll down to make a reservation ↓
A note about impostors: CMR and WEF routinely receive word about other agencies soliciting business from WEFTEC registrants. Any housing service or travel bureau that directly solicits your business should be considered suspect because WEF has not shared our registrants' information with any such agency. Reservations made through other agencies are not guaranteed by CMR or WEF, and could result in inflated room rates; additional service charges; placement in a hotel outside of the official block that is not serviced by the WEFTEC shuttle; unconfirmed/lost reservations upon arrival at the hotel; and/or lost deposits or pre-payments. Neither WEF nor CMR can assist you with reservation problems if you book through another agency.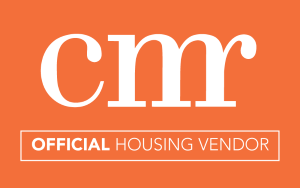 CMR is the only WEFTEC housing vendor authorized or endorsed by WEF.